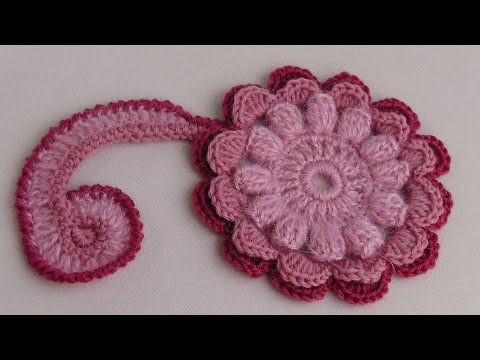 Элемент ирландского кружева- цветок с завитком ,вязаный крючком.
Центр цветка связан из ангорской пряжи ( 100 гр-550 м), а обвязка из шерстяной пряжи ( 100 гр - 400 м).В вязании центра цветка использованы столбики "поп-корм", а в основе завитка - шнур гусеничка.
Чередование цвета пряжи придает цветку с завитком красоту, нежность и неповторимость.

How to crochet motif for Irish lace.Flower with swirls, crocheted with columns and popkorm gusenichka cord.
Alternation of color yarn gives motive beauty and tenderness.
Enjoy your creativity and crafts of knitting!