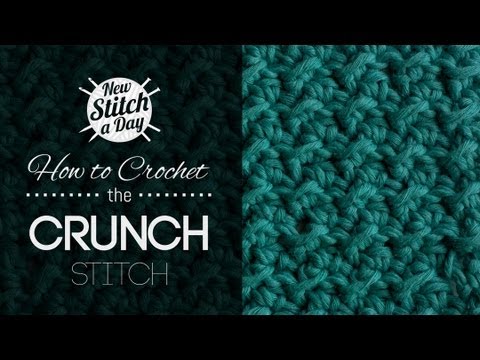 For written instructions and photos please visit: http://newstitchaday.com/how-to-croch...

This video crochet tutorial will help you learn how to crochet the crunch stitch. This simple pattern creates a tightly textured fabric that looks like it has been crunched. It's great from potholders, washcloths, afghans, scarves, and anything you want to be durable and warm.

Skill: Easy

Join the conversation on Facebook: http://facebook.com/newstitchaday
Get knitting and crochet tips on Twitter: http://twitter.com/newstitchaday

Music provided by SmartSound: http://www.smartsound.com/royalty-fre...